2017-18 Biweekly PTA Newsletter - Issue date 10-06-2017

Getting Involved in our Schools
One of our main goals as a parent teacher organization is to provide information to families and give them opportunities to be involved in their children's school. I was reminded of this last week as I read the e-mails from both of my kids' teachers, room parents, and the administration. I was overwhelmed (in a good way) by the number of requests that there are for parent help. Volunteers for art class, science class, field trips, in-class cultural activities – how great is it that we have all of these things at AEA! I understand that it is easy to get lost in everything else that is going on in our lives with work and other commitments. If I could give one piece of advice on school volunteering: don't try to do it all. Pick out one thing that the teachers are asking for your help with and do it once. I promise you will feel great about it afterwards.
Here are some resources, other than the e-mails you receive from the AEA teachers and room parents, if you would like to find an area where you can help:

Elementary School Teacher Directory – contains the e-mail address of each teacher and a link to their class website. Many have posted volunteer opportunities and "wish lists" for things they want in their classrooms.
Middle School Wish List – contains needed supplies for the classroom and also lists some opportunities to volunteer for events like the 6th grade Oktoberfest (that took place this week).
Parent Teacher Organization Volunteer List – Still not sure where to help? Sign up on our volunteer list and we'll contact you when an opportunity arises that matches your interests.
Speaking of Wish Lists...
Dear 6th Grade Community
– A resounding THANK YOU from our entire German team to everyone who donated to Oktoberfest 2017. The festivities were an overwhelming success. They couldn't have pulled it off without your generosity.
Dear 7th Grade Community
– The Spanish Team's two-day Dia de los Muertos celebration is coming up. Please keep your eyes open for their Wish List requests. Thank you in advance!
Middle School Parent Representative Needed
After many years of dedicated service to our Parent Teacher Organization, Kathi Blocher is stepping down as our parent representative to the Middle School. We thank her for her amazing service to our schools over the years! Now we need another middle school parent to step up and take on this role for us. As the Middle School representative, you will coordinate closely between the teachers and staff at the Middle School and the Parent Teacher Organization. You will also be instrumental in providing feedback to our organization on how we can best serve the Middle School students and families. Contact president@foaea.org if you are interested or would like more information.
The 16th Annual Lantern Festival
will take place at the AEA Elementary School on
Saturday, November 4th, 2017 from 4:00 PM to 7:00 PM
!
Please join us for a bratwurst dinner, bake sale, and music. The event will end with a Lantern Parade around the neighborhood. For more info about the Lantern Festival, please visit our
Lantern Festival page
.

Wintermarkt Returns December 3rd - Reserve Your Booth!
The GCC Wintermarkt returns December 3rd from 11 AM - 3 PM at the Elementary School campus. Parents, would you like to set up your own vendor's booth at this event? Receive $20 off the regular price when you reserve any of the spaces assigned #19-34 before October 31st. All other spaces are priced as marked.
If you would like to participate as a vendor, please fill out the registration form ASAP and turn it in with your payment at the front office to Birgit Schafer or register and make your online credit card payment at https://friendsofaea.givingfuel.com/winter-markt.

Winter Traditions Around the World - Share Yours!
Does your family celebrate a winter holiday that you would like to share with the AEA community? We are creating an interactive, cross-cultural, and educational activity for the Wintermarkt and are in need of content. We will set up stations around the Wintermarkt to teach children and their families about the variety of winter holidays celebrated by our AEA community. Participants will be able to purchase a Winter Holiday Passport to record the new information they've learned. They'll earn a prize at the end for filling up their passports. Please share any information, photographs, or real-life items (that will be returned) to help teach about your culture's winter holiday traditions. Interested? Please e-mail Mary Findlay (
mfindlay@aeacs.org
).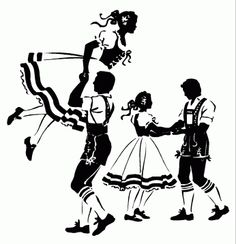 Loose ends...

Are you a perfomer?

Be part of the peformances adding to the festivites at the Wintermarkt! Please contact Tanja Sawicki (
tmsawicki@gmail.com
) to volunteer you and/or your child(ren)'s talent on stage.
***


Friends's Store Initiative

Your PTA is seeking a volunteer team to start a 'Friends Store' to sell school pride products. Do you have any of the following skills: e-commerce site design, marketing, product design, inventory management, etc? If interested, please contact Angie Santini at
president@foaea.org
Links on this page to products sold on Amazon may help us earn up to 8% back on your purchases. You can further help support your school by shopping for school supplies, gifts and much more at our
affiliate link
.



Have news you would like to share? For newletter content consideration or to subscribe to your PTA's biweekly, please e-mail communications@foaea.org.